Alpha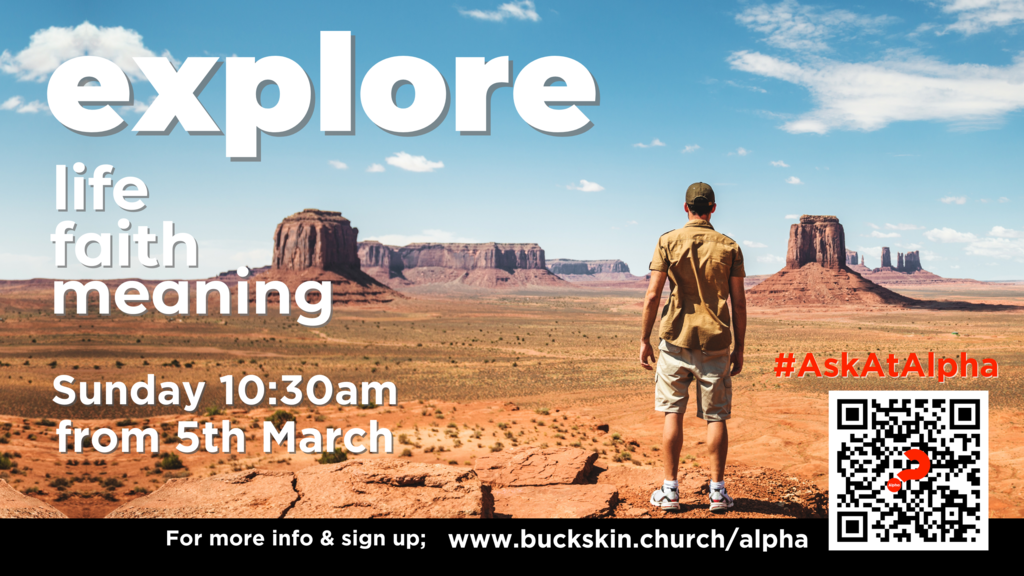 Sunday, 5 March 2023

10:30am - 12:00pm
Dates
Sunday, 5 March

10:30am - 12:00pm
Sunday, 12 March 10:30am - 12:00pm
Sunday, 19 March 10:30am - 12:00pm
Sunday, 26 March 10:30am - 12:00pm
Sunday, 2 April 10:30am - 12:00pm
Sunday, 9 April 10:30am - 12:00pm
Sunday, 16 April 10:30am - 12:00pm
Sunday, 23 April 10:30am - 12:00pm
Sunday, 30 April 10:30am - 12:00pm
Sunday, 7 May 10:30am - 12:00pm
Sunday, 14 May 10:30am - 12:00pm
Sunday, 21 May 10:30am - 12:00pm
Sunday, 28 May 10:30am - 12:00pm
About
Alpha is a great place to explore questions about life, faith, and everything in between in an open, honest, and friendly atmosphere.

Each week you'll watch a video presentation on a certain theme, followed by an opportunity to talk about the issues raised, plus any other questions or thoughts you may have. No question too big, small or awkward!

So why not come along and try Alpha?